The City of Calhoun water construction department will be working in the area of Rips Rd, Peter St, and E Belmont Dr on Thursday, May 16th from 10:00AM to 1:00PM. Water service will be temporarily interrupted in the area of Peter St from E May St to E Belmont Dr, Rips Rd, and adjoining neighborhoods. Please refer to the following map to see if you are in the affected area.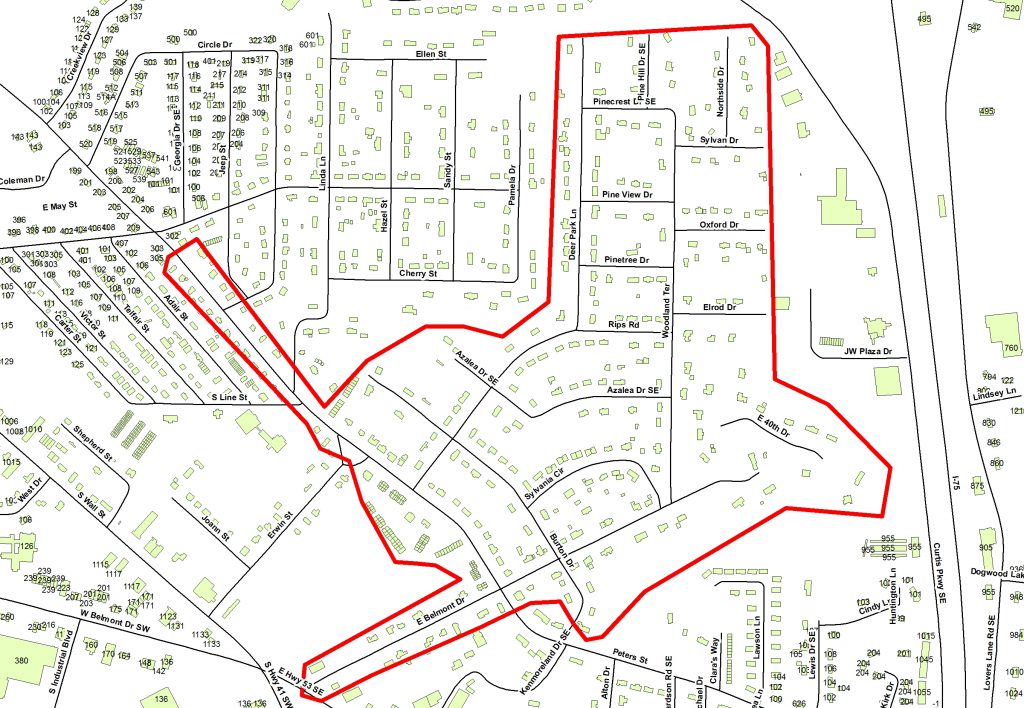 Normal water service will be restored to these areas as soon as crews complete the necessary work.
We are sorry for the inconvenience this may cause and we appreciate your patience during this time. If you have any questions, please call customer service at (706) 629-2758.